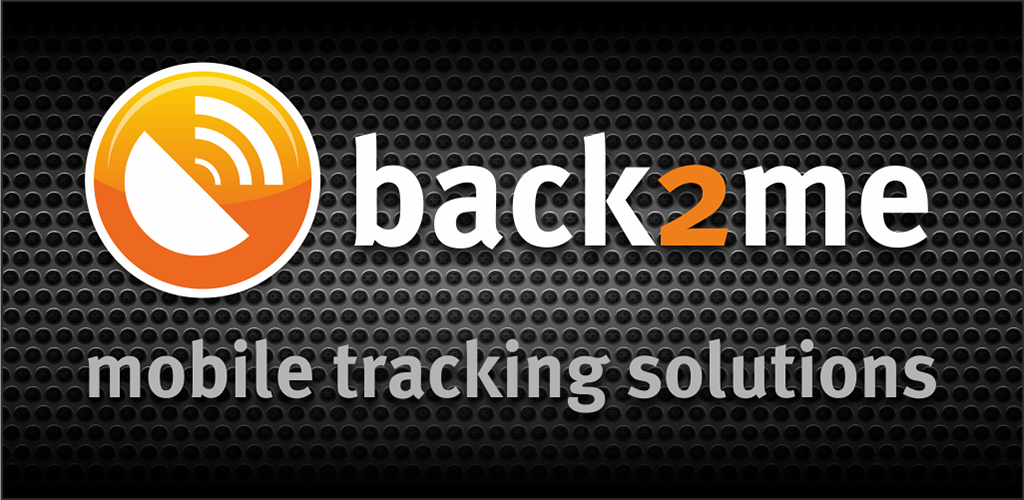 Back2Me on Android
The Back2Me app controls the Back2Me range of GPS Trackers via SMS, displaying locations in Google Maps.
* Supports multiple trackers, each with a recorded track history.
* GPS location and cell locations are displayed on a Google Map view.
* Geo Fence, Movement, Speed and Shock Sensor alerts.
* Ability to customise the SMS messages for different tracker types.
* Built in Back2Me App Tracker enables you to locate your Android phone running this app via SMS fix'password' or from the Back2Me Android web locate website. You can also turn the ringer on/off to help locate your phone.
There is a configuration video which takes you through the inital setup and main features of the App.
Available on Google Play Store:
When run for the first time, enter a tracker name, phone, password and type.
The built in types are for the Personal Tracker, Vehicle Tracker, Custom Tracker (allowing the SMS commands to be customised) and Back2Me App Tracker.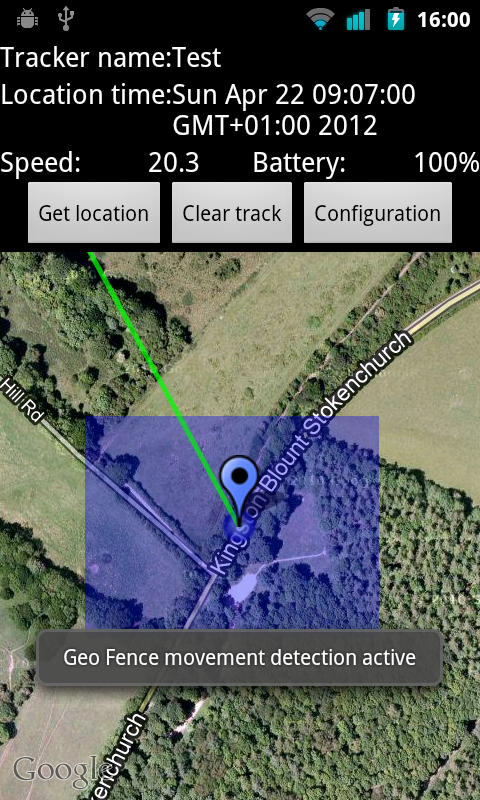 The main screen shows the current selected Tracker, its location update time, speed and battery levels.
The Google Maps view can be panned and zoomed with the normal multitouch gestures.
Geo Fence can be set for an active location by using two finger pinch around the location.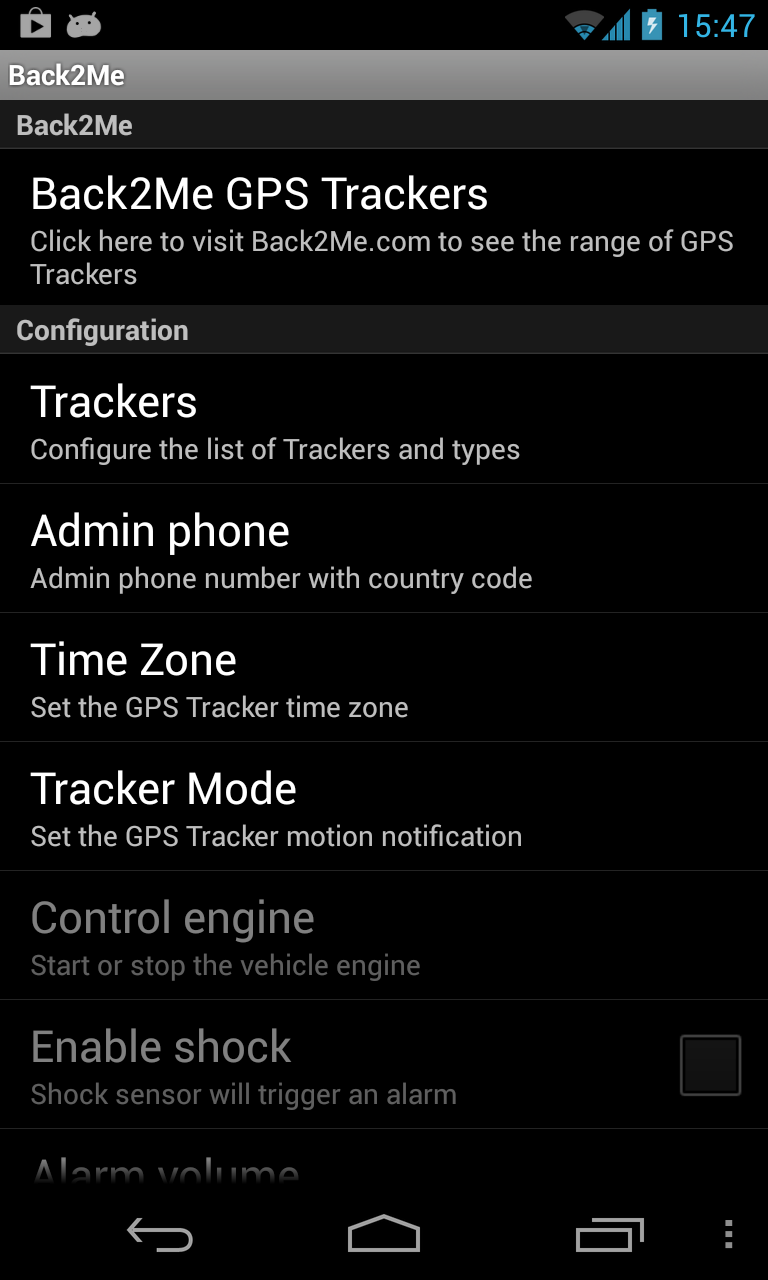 The configuration screen allows you to configure the list of trackers; control the features of the selected tracker; configure the App Tracker; edit the SMS command and responses .
For more details, watch the configuration video.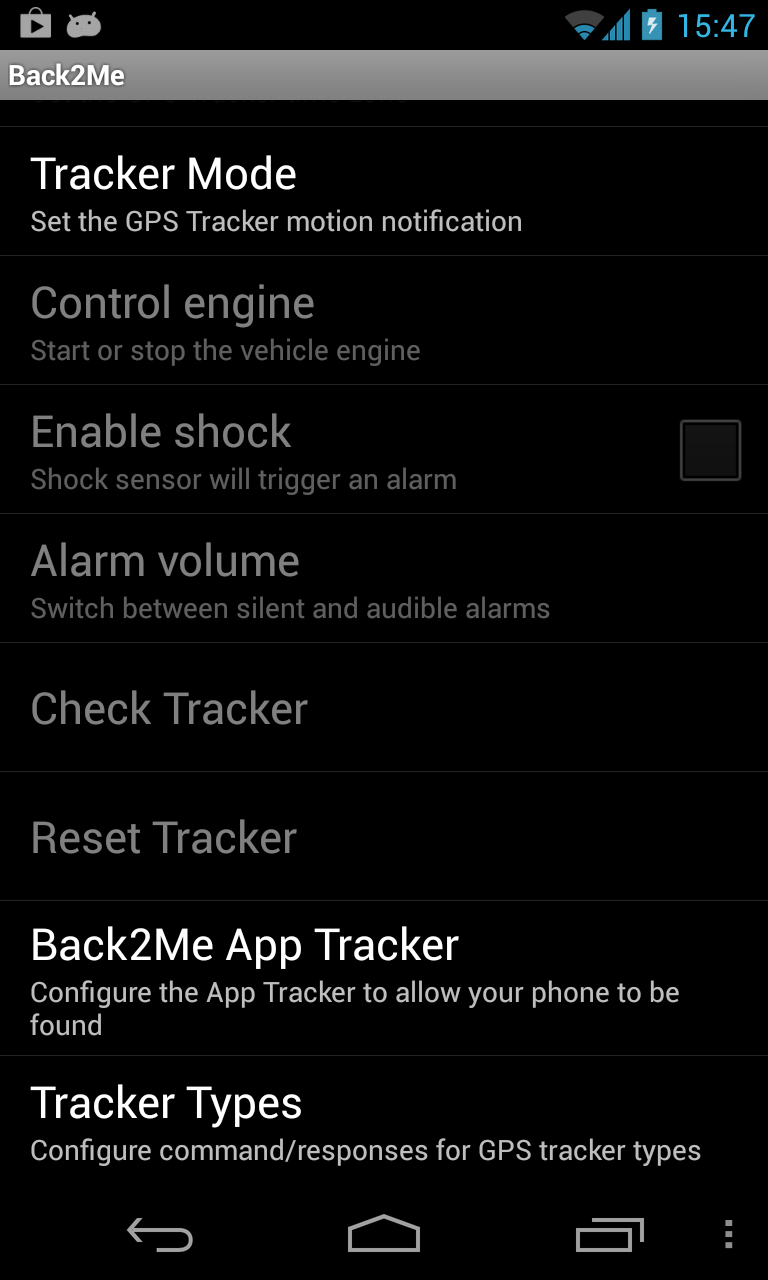 The Back2Me App includes a software app tracker, which allows it to track and be tracked by other Android phones running the Back2Me App.
App Tracking is disabled by default.
For the best location fixes, then you should leave the GPS option enabled in your phone. The GPS only uses power when a location request is received.
If GPS is disabled then the fix will be network based on cell tower and wifi hotspots.
You can also turn on and off the ringer to help you locate your phone.
If the Tracking phone number is empty, then the app tracker will respond to SMSs with the correct password from any phone.
When a phone number is present, only SMSs from that number will be responded to and a Web Locate will also send a SMS location message to the Tracking phone.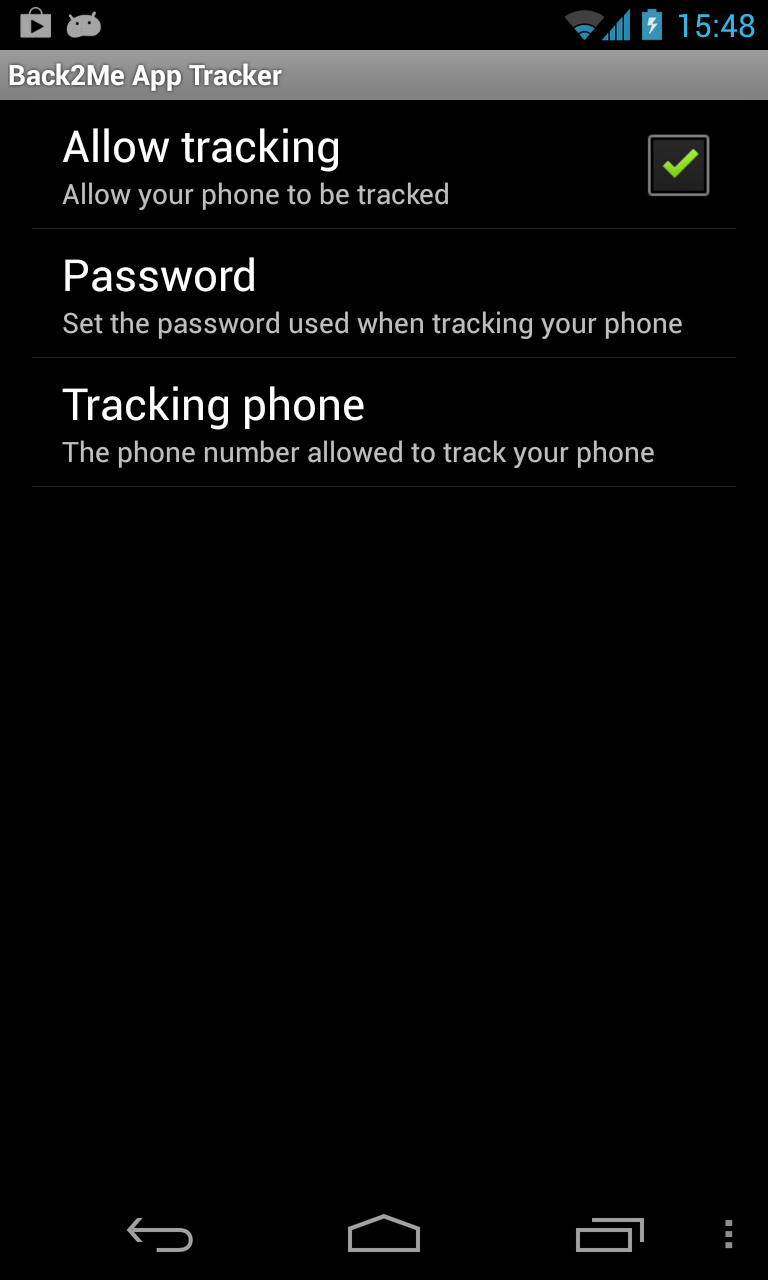 If you loose your phone running the Back2Me App and you have enabled the Back2Me App Tracker, then you can use the Back2Me Web Locate to help find your phone.
Just sign in using your Google account that matches the one on your phone and then you can use the Locate button to show your phone's location in Google Maps.
The accuracy of the fix depends on whether GPS is enabled on your phone.
You can also turn on and off the ringer to help you locate your phone.